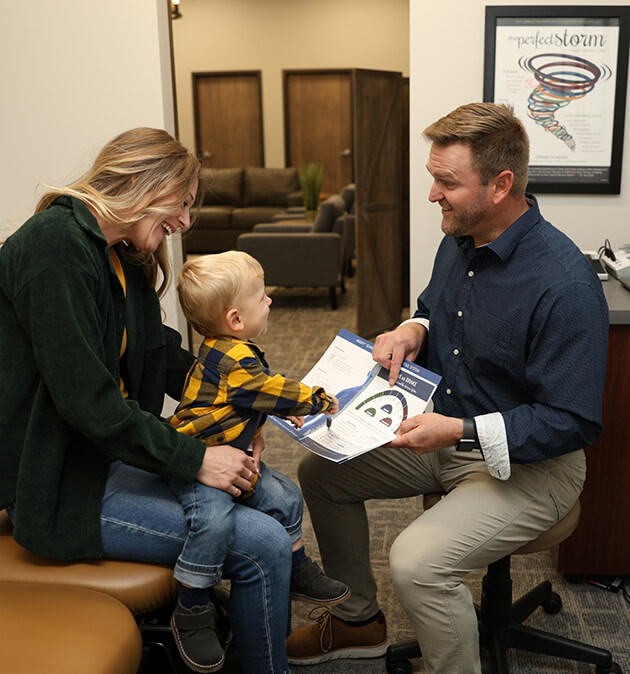 Dakota Family Chiropractic OFFERS OPTIMIZED CARE FOR ALL AGES
Bismarck Chiropractor Dr. Michael Gossett uses advanced technology to support his neurologically based approach to care with INSiGHT™ scans. The results from these scans paint a complete picture of the patient's nervous system, allowing us to see exactly where the problems lie and precisely apply the needed therapy.
Dr. Mike customizes care for exactly how and where the issue is, providing a better patient outcome. There's no cookie-cutter approach to care at Dakota Family Chiropractic; every patient gets the one-on-one attention they deserve to get results.