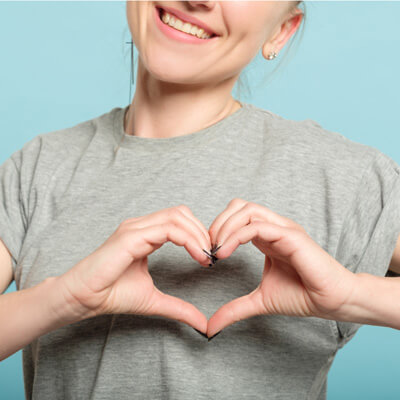 Dakota Family Chiropractic Reviews
What Our Bismarck Patients Say
At Dakota Family Chiropractic we love when patients share with us their feedback and comments after chiropractic care. Please read our patient testimonials below to see what other people have achieved through their tailored treatment plans with us.
Share your stories too! Click here to send us your feedback so that we can help to spread the word about the benefits of natural Dakota Family Chiropractic care.
For more information, or to schedule an appointment contact us today.

"When I had started care with Dakota Family Chiropractic I was having headaches a couple times per week and wasn't able to focus on my family when these would happen. After a few adjustments to my neck I could start to notice the headaches get better and then they were gone. I am so glad I was referred to Dr. Gossett and Dakota Family Chiropractic to help!
- Karley P.
"We started care here due to our daughter who was having colicky issues when she was 3 months old. I had heard that chiropractic an help with that and had asked who I could trust with my daughter to help. My friend had said she had taken her son to Dr. Gossett and he was gentle and explained what was going on with the nervous system scans. We had no idea that chiropractic could help."
- Jodi L.
"My son was was experiencing ear infections since he was 3 months old and we were doing the medical route for treatments and wasn't satisfied with the results. They would come back about every 2 months or so and we thought there has to be another way. We talked to my daycare gal and she said that they take their kids to Dr. Gossett and he has helped tremendously with them so we decided to call and make an appointment. After a few adjustments we could tell right away what a difference it made. All I can say is that if you have kids have them checked by a chiropractor."
- Erin M.
"I have been experiencing back pain for years working in construction. I have gone to other chiropractors and have gotten good relief. Dr' Gossett took the time to explain to me why it has always come back. The scans were very helpful to see exactly how my body was reacting to the things I do every day."
- Rick T.
"My daughter would wake up every couple hours and be so wound up we didn't get much sleep. A friend recommended we go see Dr. Gossett. After checking his website and talking to my friend I decided to make the call. Besides, what could it hurt. I didn't know what to expect but Dr. Gossett walked me through everything and calmed my nerves. The first adjustment was so gentle I didn't think it did much. That night she slept the best she had in weeks! (I didn't as I was expecting her to always be up) The next couple weeks what a difference. I am thankful to have found chiropractic for all my kids."
- Amanda R.
I took our son to Dr. Mike when he was 2 months old. He was only feeding on one side and not turning his head very well to the other side. Dr. Mike checked his spine with an instrument and found that he had his top bone in the neck was not in the right position. After one adjustment he was turning his head easier and eating better too. We had hi come in a few times a week for a couple of weeks and now we see Dr. Mike as a family about 2 times a month. Thanks!
- Sarah S.

Dakota Family Chiropractic Reviews | (701) 223-8873